For the last few months, I have been working on one of my biggest projects yet-I've designed my own ball-jointed doll!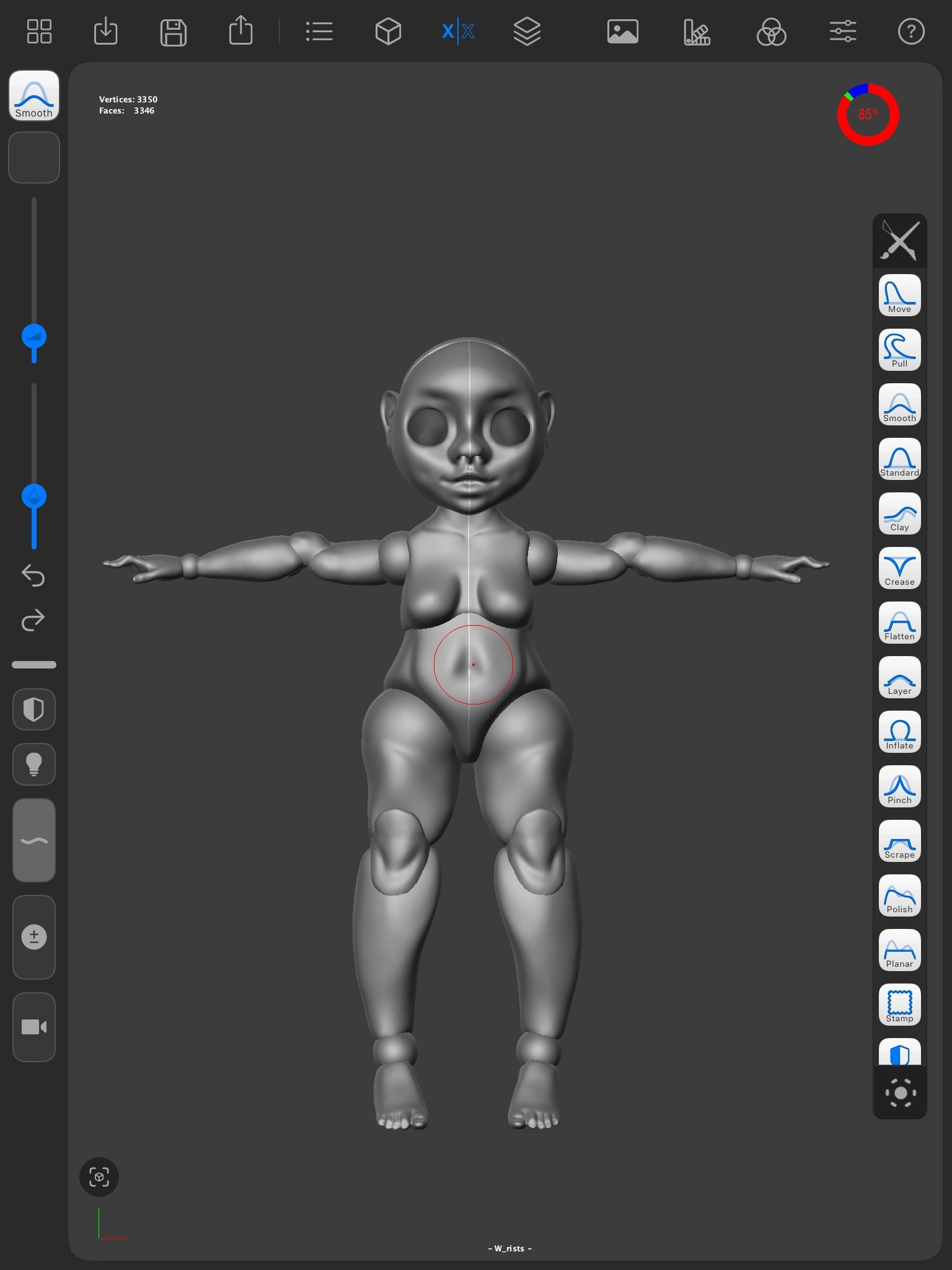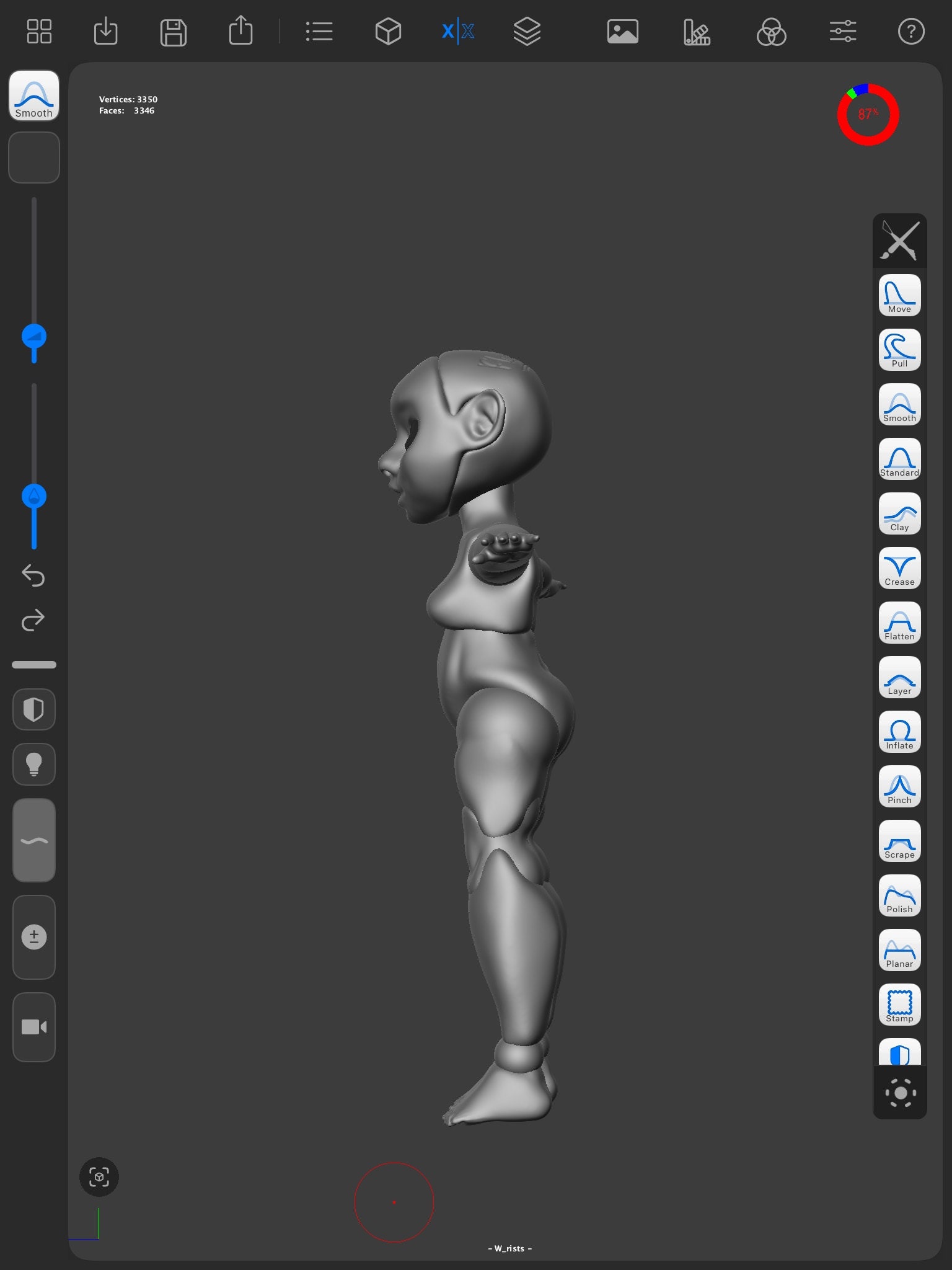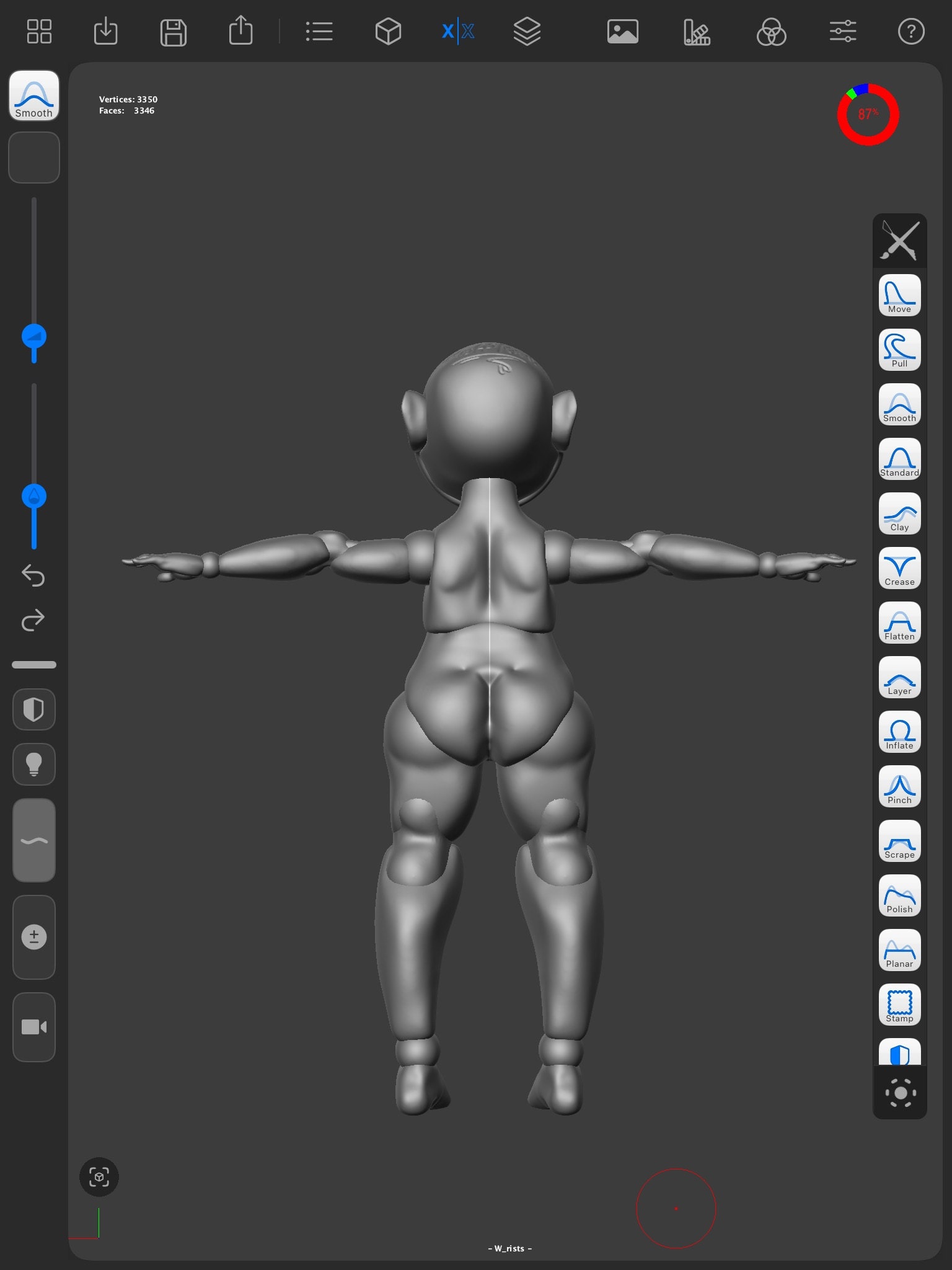 Since January, I have been planning out, 3D sculpting, and 3D printing my own bjd! I've named the sculpt "Nina". It's been my passion to make a wide variety of dolls in different and unique ways, from felted dolls to customs, it was just a logical step to try out making a bjd! 
Once I had the design of Nina (somewhat) finalized, I invested in a 3D printer, the Elegoo Mars Pro.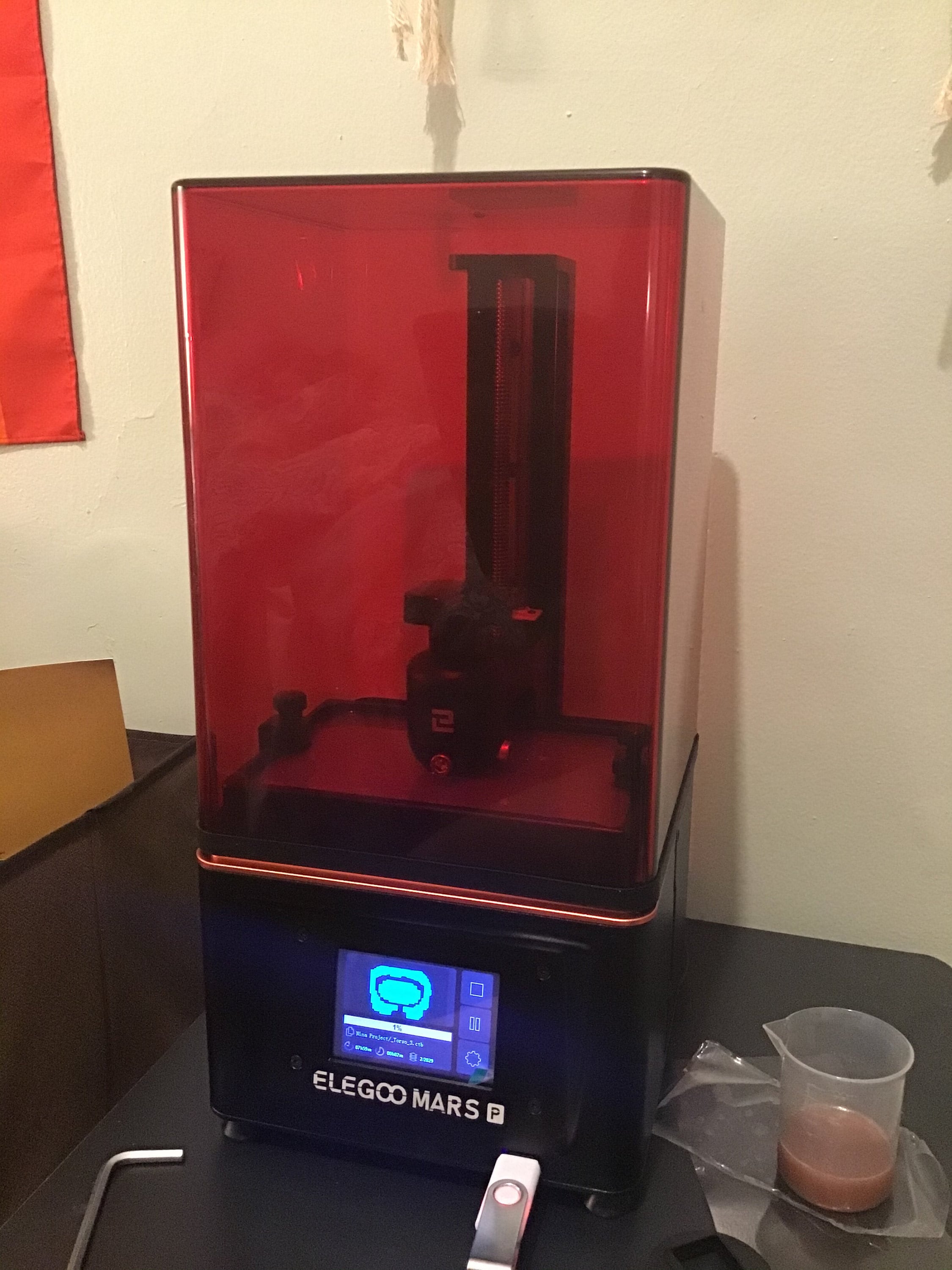 Soon came the long days and nights of printing out parts. I've had dozens of fails and misprints and overall portion problems. I'd went through several bottles of resin just to print one doll!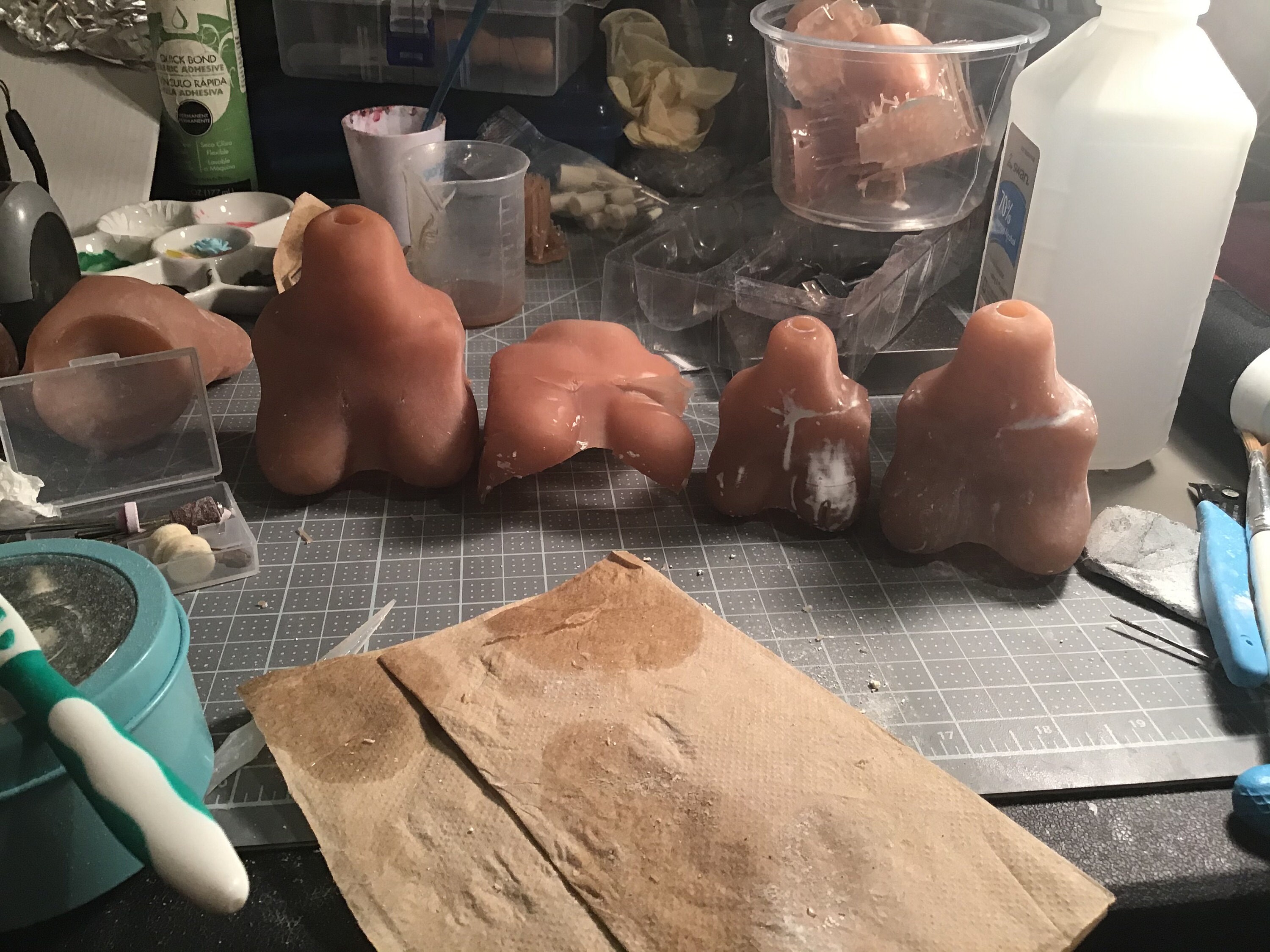 But I preserved and eventually got results that i was satisfated with.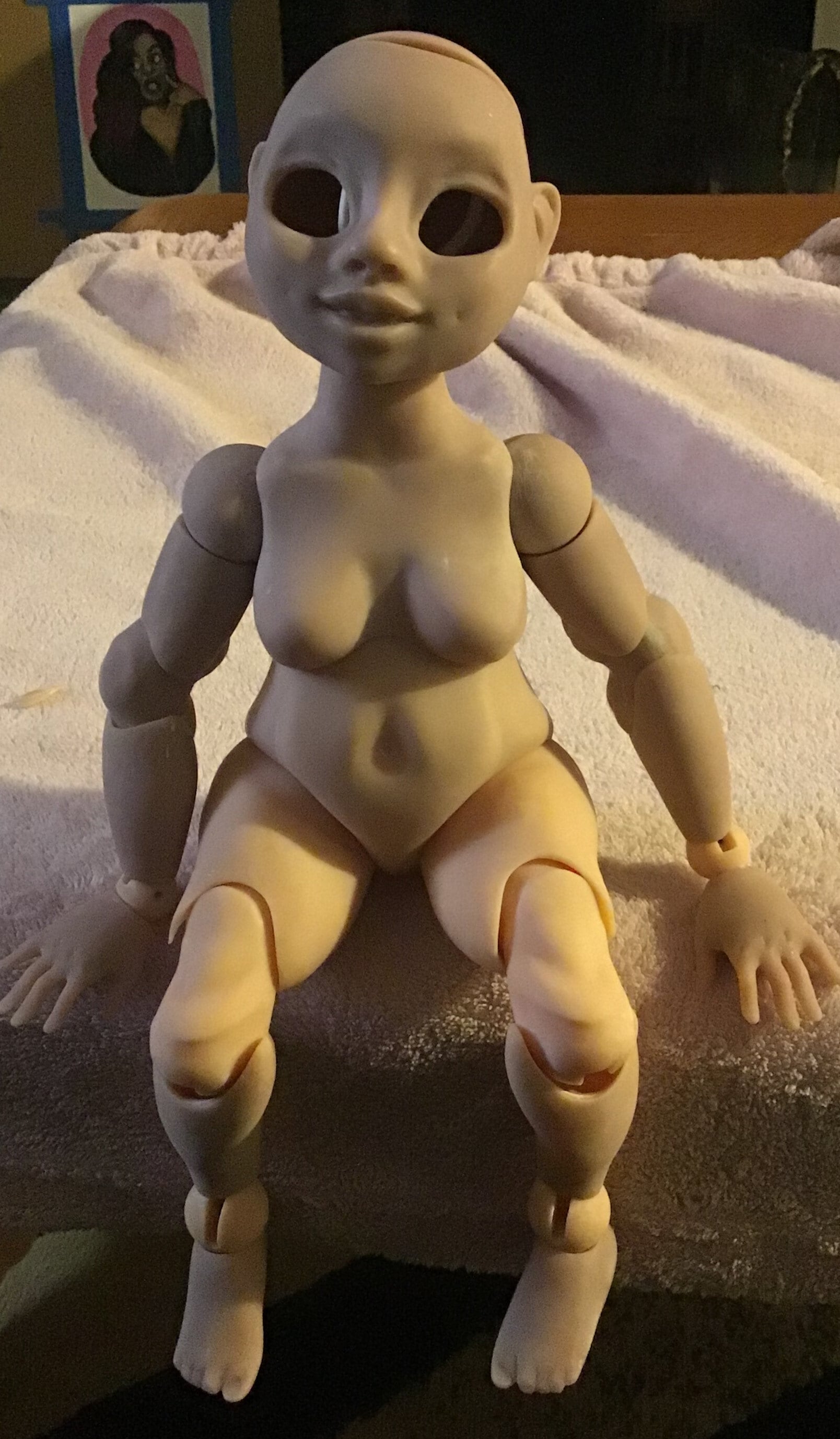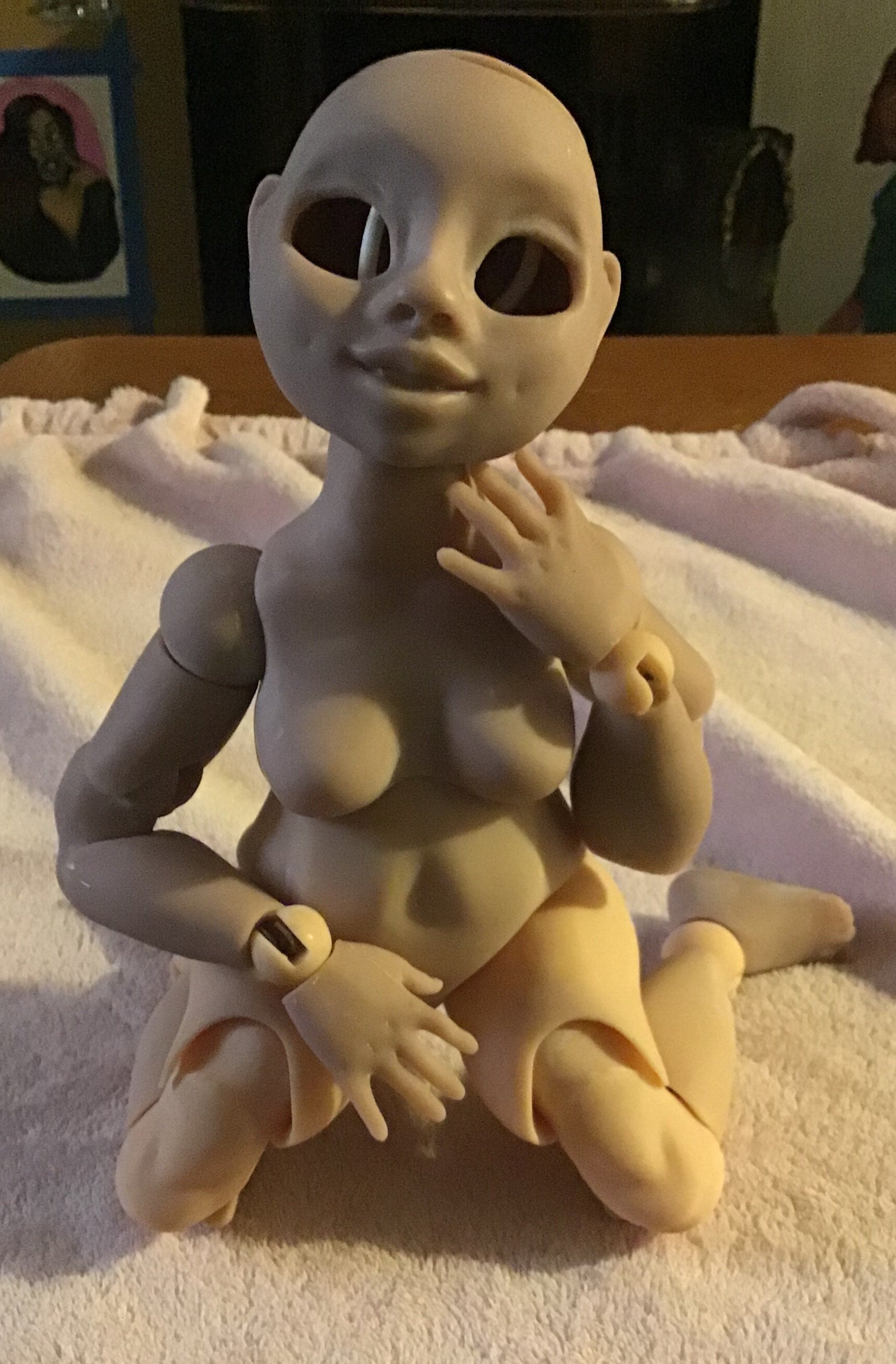 I was at the point where i was satisfied with how the doll came out, so I set to work doing a face up.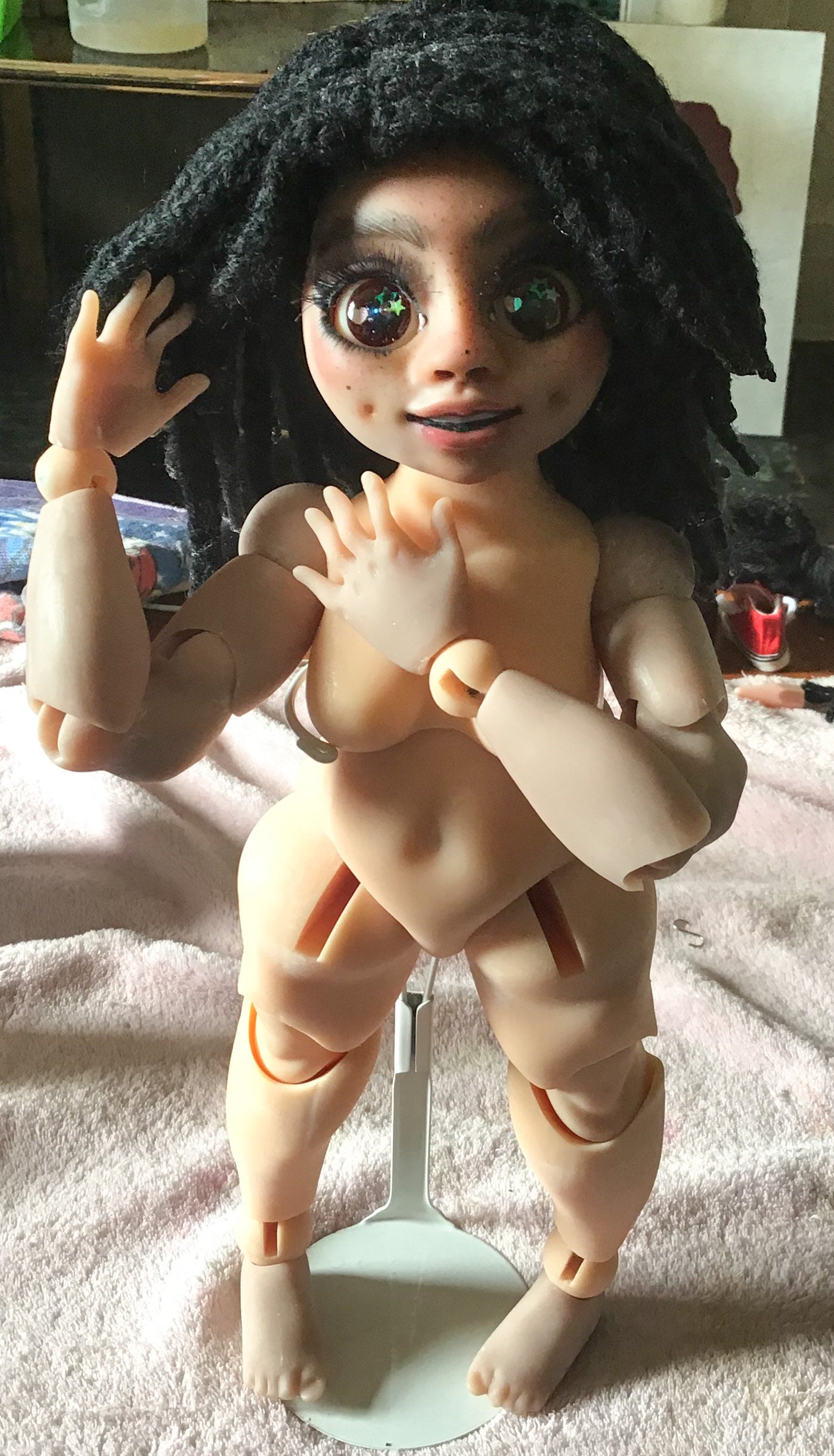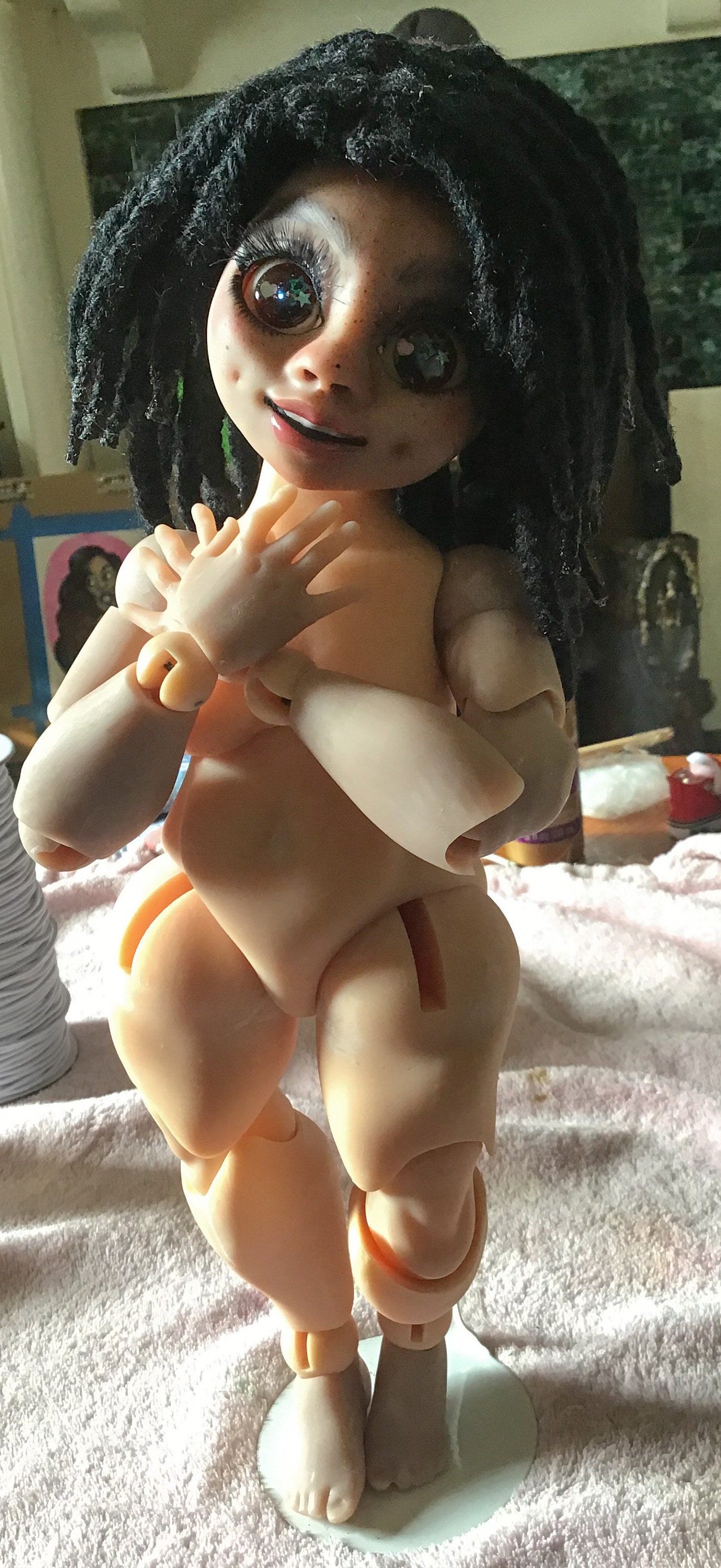 And I gotta say, I'm proud of the results! I still have to blush the rest off the body and do some hot glue suedeing, but for right now I'm pretty happy with her!
I'm so happy I've decided to pursue this. Sure there have been rough patches (Nina's first body "exploded" because the walls of her body were too thin") but the overall experience had been very rewarding. I can't wait for you guys to see her fully completed and to see what I have in stored for the shop next! 
Blog with you soon! 
Fluff Punk <3